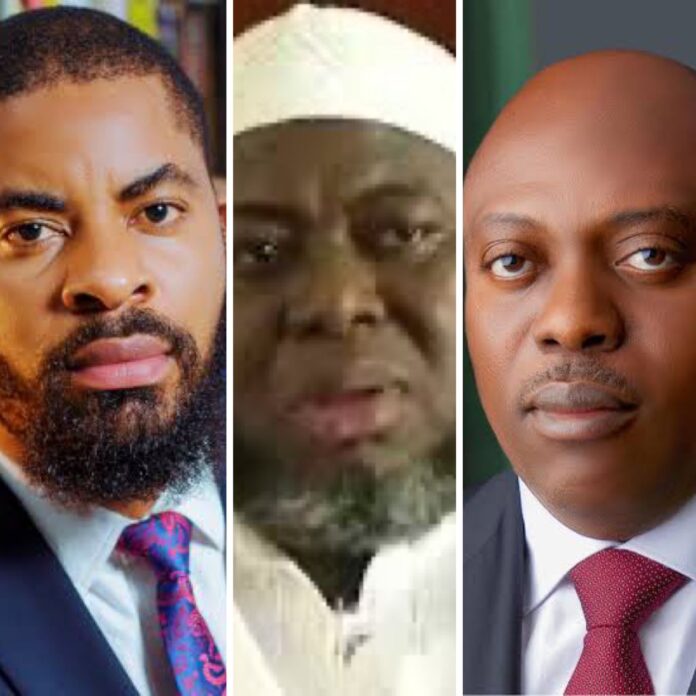 Deji Adeyanju calls for immediate arrest of Asari Dokubo
FCGs reports that activist, Deji Adeyanju, has called on the National Security Adviser NSA, Nuhu Ribadu, to as a matter of urgency effect the arrest of former militant leader, Asari Dokubo, over his recent threat to the Rivers state governor, Sim Fubara.
According to video shared by LINDAIKEJISBLOG, Dokubo was seen slamming Governor Fubara for ordering military men to dismantle a militia group that he recently formed. Asari felt slighted by the order of the governor and did not hide his displeasure. While speaking to his supporters, Asari said if the governor ''does anyhow, he will see anyhow". In his words ''Boko Haram will be child's play".
He added that the governor has no authority and that he is just an ordinary man like himself Asari. Watch the video here.
In a petition addressed to the Ribadu, Adeyanju said Asari's comments should not be allowed to fly without proper prosecution. He called on the NSA to ensure that Asari is arrested with ''immediate effect for the threat to National security and utter disregard of rule of law".
See copies of the petition below…