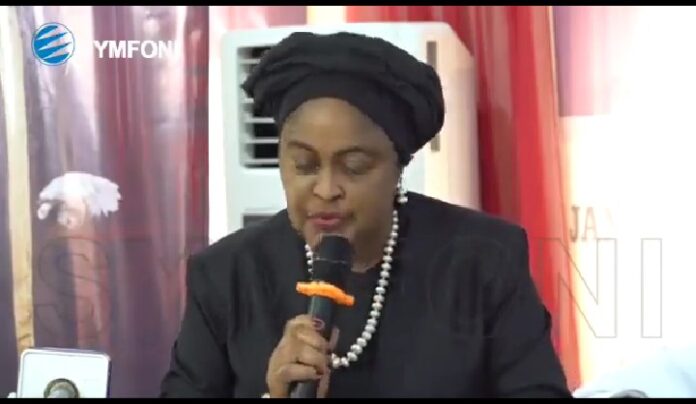 Don't Blackmail The Judges, Losers Should Accept Defeat – Mary Odili
The Colloquium was held in Abuja to mark the 25th anniversary of Chief Joe-Kyari Gadzama as a SAN.
Mary Odili is a retired Justice of the Supreme Court
EXCERPTS OF THE SPEECH BY RETIRED JUSTICE MARY ODILI
This Colloquium and book launch in honour of Chief Joe-Kyari Gadzama SAN upon the attainment of 25 years as a Senior Advocate of Nigeria is an epochal achievement.
It is no doubt appropriate that the theme is: "The Nigeria of our dreams, a call to the Patriots". I say so in the light of the prevailing situation in Nigeria as a result of the 2023 General Elections which has generated a lot of storm necessitating the kind of conversation which we are about to indulge in as there seems to be moved to throw the nation into chaos or conflagration.
This may be brought about by some individuals and groups who fanning the ambers of hatred, bigotry and tribalism fails to see the possible outcomes of the utterances without caution that are been thrown around.
It is human to feel cheated or having the short end of the stick but one who is not declared the winner at any electoral contests, such emotions however grieved does not justify bringing the roof down, the roof of our nation.
The reason is simple, that in such an eventuality, that aggrieved person may not be spared as the commotion that could ensue will be like an unguided missile which could land anywhere and upon anyone.
Therefore, in ventilating our point of view and facts at the electoral tribunals or other courts, a sense of responsibility from all parties is demanded. The situation does not call for the blackmail of the judges or the posting of speculatory hypothesis giving them such a life of their own which run riot and accepted by the hapless and innocent in the society as the truth.
Knowing the quality of the participants at this Colloquium and I am happy that professional and those who are well-equipped in litigation matters or electoral disputes, Chief Olanipekun is a master and our Attorney-General recently sworn-in, these are experts.
I am confident that having such persons here including our chief host Chief J K Gadzama there is confidence that at the end of the day, a resetting of the mind will be taking place and we will keep things in perspective in the full Knowledge that elections are seasonal and litigations relating thereto…..