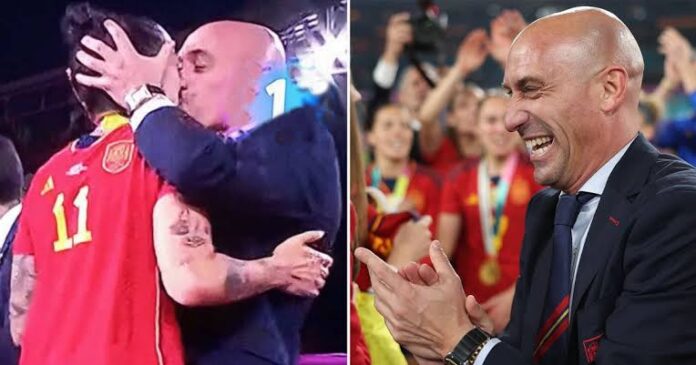 FA President Kisses Spanish striker, Jenni Hermoso On The Lips During Awards
FCGs reports that Spanish striker Jenni Hermoso has admitted she didn't enjoy Spanish FA president Luis Rubiales kissing her on the lips after the Women's World Cup final.
English hearts were broken by Spain on Sunday – as Olga Carmona netted the only goal of the game to hand the Spanish their first ever Women's World Cup. However, there was controversy after the game, when the Spanish side were collecting their medals, FCGs learnt
Hermoso, who starred for Spain up top, was one of the first to collect her prize – but there was outrage when she was kissed on the lips by the president of the Spanish FA. Speaking after the incident, Hermoso admitted: "Eh…yeah, I did not enjoy that."
Rubiales is hardly a man to shy away from controversy – and in the past he's been accused of derogatory comments about some Spanish teams, as well as having to deny allegations of hosting orgies with FA money.
Ahead of collecting her medal, Hermoso had delivered an emotional interview to Spanish TV: "It's the best feeling of my life. We dedicate it to all our families and the people in Spain, because we have played football the way we wanted to.
"We have won a World Cup — we are f***ing world champions!" We have played the football as we wanted but I still think we are not aware of what we have achieved."
"This is absolutely disgraceful, the greatest moment in her career and he feels he has the right to grab her & kiss her? Because he's FA President," a fan tweeted.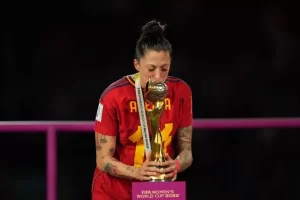 Dailystar.co.uk