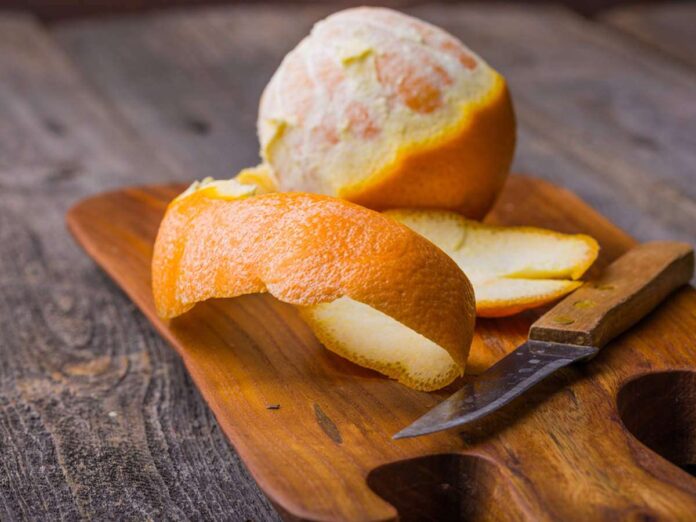 How to remove dead skin cells with orange peels
The use of orange peel can help remove dead skin cells.
Orange peel makes for a gentle but effective scrub due to its leather-like texture. Plus, it contains calcium that gives it a granular feel and certain enzymes that help dissolve the dead epithelial cells accumulated on top of your skin for their easy removal.
When orange peel is rubbed on the skin, the tiny granules scoop out the cellular debris, excess sebum, and other impurities settled inside your pores. Plus, the massaging action helps increase blood circulation in the targeted area, which brings more nutrients and oxygen to the skin tissue.
The vitamin C from the orange peel is also absorbed into the skin to stimulate collagen synthesis. Collagen is a structural protein that forms new skin cells. Thus, this exfoliation process leads to faster cell renewal to form new healthy skin. The damaged skin gets removed and replaced by healthy new skin that forms underneath.
In sum, orange peel when used as a scrub can help remove blackheads, whiteheads, and dead skin as well as stimulate skin regeneration to fade scars and other blemishes.
This article will educate you on methods to apply orange peel for removal of dead skin cells
How to make an orange peel powder face wash or scrub:
Method A:
* Mix well ½ tbsp of orange peel powder, 1 tbsp of honey, and 2–3 tbsp of brewed green tea.
* Apply this mixture to your face and neck.
You can wait for it to dry before scrubbing it off, or you can scrub it right away. Massage your skin gently with your fingers for a few minutes to remove the scrub.
* Wash the skin properly and let it air-dry. If you are in a hurry, pat your skin dry with a soft cloth.
* Apply a moisturizer.
Method B:
* Mix 1 tbsp of orange peel powder, 2 tbsp of Castile soap, and 6 tbsp of brewed chamomile tea.
* Apply this mixture to your face and neck.
Let it dry before scrubbing it off or scrub it right away if you are short on time.
* Wash your skin properly, and let it air-dry or dab it with a soft cloth.
* Moisturize.
Emedihealth.com