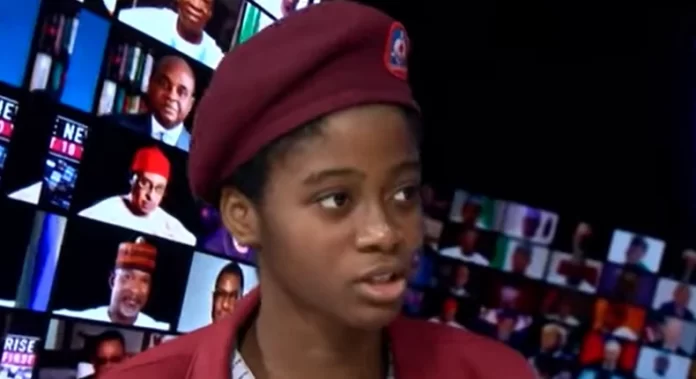 Authentic JAMB top scorer Kamsiyochukwu Umeh is inspired by Ben Carson, Kumuyi
FCG has learnt that American neurosurgeon, Dr Ben Carson, and the founder of the Deeper Christian Life Ministry, Pastor William Kumuyi, are the biggest inspirations for Kamsiyochukwu Umeh, the student who scored the highest in the 2023 Unified Tertiary Matriculation Examinations (UTME).
Recall that the position of the UTME top scorer has been a trending headlines over the past week after another UTME candidate, Mmesoma Ejikeme, claimed she scored the highest with 362 marks.
The Joint Admissions and Matriculation Board (JAMB), which organises UTME, has established Ejikeme's claim a fraud and authenticated Umeh's 360 marks as the highest for the year.
FCG gathered from a rare interview on Arise TV on Friday, July 7, that the student of Deeper Life High School in Mowe, Lagos, said early preparation for the exam was critical to her performance.
She said she started preparing for the examination immediately she commenced her SS3 class, and reviewed past questions to familiarise herself with the system.
The Anambra native also commended her school and dedicated teachers for organising classes and mock exams which helped with her performance.
While speaking about her reading culture, Umeh said she read for an average of six hours a day leading up to the day of the examination.
Umeh wants to meet Pastor Kumuyi
The student further credited Dr Carson and Pastor Kumuyi as people she looks up to as inspirations.
She said, "Despite his background, Dr Ben Carson has achieved so much. I think I've read all his books. When I read those those books, I feel so inspired.
"Pastor Kumuyi is my greatest role model. He's the proprietor of my school and we have Deeper Life services in my school.
"Any time he comes up on stage to preach, I'm always awed by how he carries himself and isn't afraid to say what needs to be said.
"I've not met him personally, but I will really like to."
Umeh plans to study chemical engineering at the University of Lagos, but also said she's still open to other options. She also wants to move abroad for further education after her first degree.