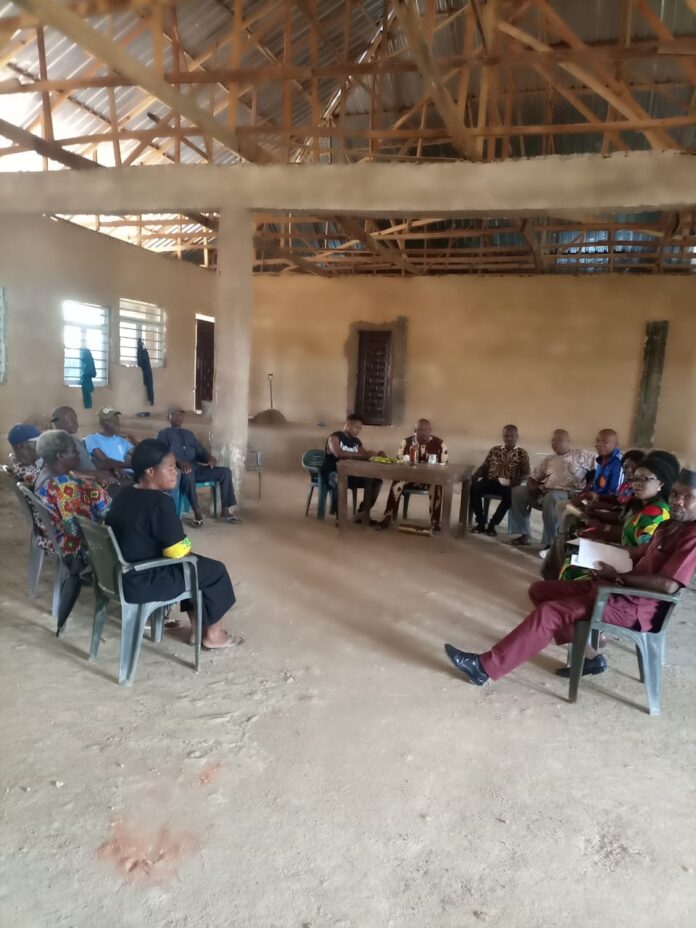 Jubilation in Amangwu, as Mazi Okoronkwo attracts govt schools to the community
FCG reports that the Nigeria Ex International Boxer, Mazi Comr Ikechukwu Okoronkwo has attracted government schools to his home town Amangwu in Arochukwu of Abia state.
FCG gathered that the community school was attracted By Mazi Okoronkwo through a direct message he sent to our correspondent on Monday.
It was indeed a blessing and a cause for jubilation for the people of Amangwu.
In the message sent to our correspondent Mazi Okoronkwo wrote
Glory to God and special thanks to our Digital PG, Mazi Kanu Iroegbu for giving me the opportunity and the forum to contribute in Amangwu Development in this 2023. I have successfully initiated, attracted and finally brought to Amangwu Village;
1. Amangwu Government Nursery School
2. Amangwu, Government Primary School
3. Amangwu Government Secondary School
As you can see in photo speak. God Bless all those that supported this history making goal. Today I am fulfilled in my heart that I have played a part of giving back to the place of my origin (Amangwu village) From Mazi Comr Otiokpo Ikechukwu Okoronkwo Sports ambassador Boxing.
Charity, they say, indeed begins at home. Mazi Okoronkwo has fully displayed.