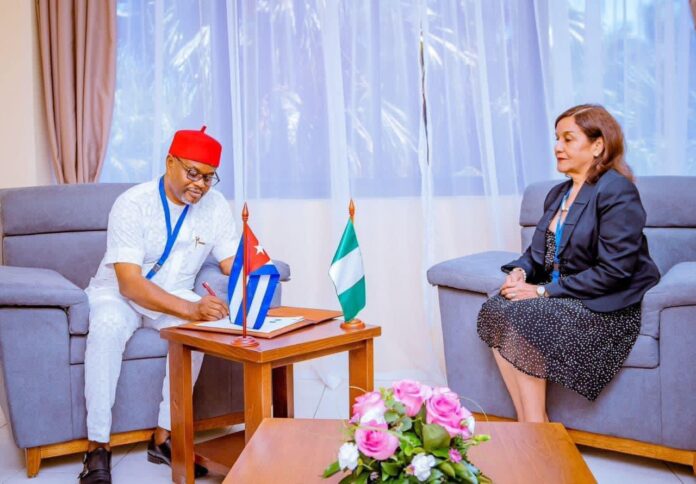 Nigeria, Cuba Sign MoU On Innovation, Science, Technology Development
Nigeria and Cuba sign Memorandum of Understanding (MoU) to further enhance collaboration in the field of Innovation, Science and Technology between the two countries.
The signing ceremony, which took place on the sidelines of the G77+China Summit at Hotel Palco La Habana, was the highpoint of Nigeria's participation at the summit.
Minister of Innovation, Science & Technology, Uche Nnaji, signed on behalf of the Federal Government of Nigeria, on Saturday.