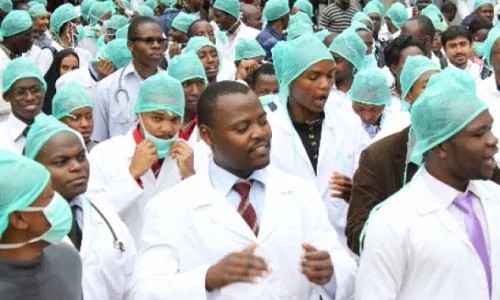 Resident Doctors Suspend Indefinite Strike, to resume tomorrow
FCGs reports that Nigerian Association of Resident Doctors, NARD has suspended its over two-week old nationwide indefinite strike.
NARD leadership has consequently directed all members to resume work at 8am on Saturday, August 12.
NARD President, Emeka Orji in a message to AIT.live says there will be a review of the progress made in implementation of agreement reached with government in the next two weeks.