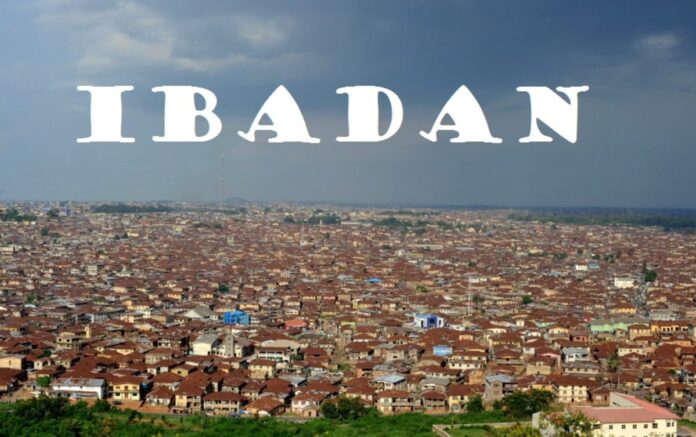 Seyi Olayode Decomposing Body Found With Breast, Hair Missing In Ibadan
FCGs reports that the Monitoring Unit of the Oyo State Police Command has begun investigation to unravel the death of an 18-year-old girl, Seyi Olayode, whose decomposing remains were found in a bush at Olodo Community, Ibadan, Oyo State, nine days after she followed her brother, Bidemi, to get firewood but didn't return home.
According to report from Nigerian Tribune, on Sunday, July 23, on their return from church, Bidemi asked his sister, Seyi, to follow him to their farm to get firewood for cooking without their parents' knowledge. Before then, their mother was said to have asked Bidemi to split the firewood they had at home into pieces for his younger siblings.
The parents reportedly got worried when they didn't see their children returning home, making them to search nearby communities, to no avail.
To their surprise, Bidemi, aged 22, returned home without his sister at about 11pm same night, and when asked about the whereabouts of his sister, he reportedly told them that she would still come home, narrating an event that led to his sister missing.
According to the suspect's father, Mr Anthony Olayode, his son told him of how he and his sister were abducted by four men on their way to farm, with him released at night while his sister was with the abductors.
Narrating how they came in contact with the abductors, he told his father that about 12.30 pm, on their way to the farm, he and his sister saw a silver Lexus vehicle, from which the four men emerged, asking for direction to Olodo community where they wanted to go to get firewood.
According to Bidemi, the men suddenly grabbed him and his sister and dragged them inside the vehicle. He said that they were blindfolded with their hands tied to their backs.
He explained further that they were taken inside the bush but at night, he was brought back without his sister to the spot where they were initially picked.
The case of a missing child, according to a credible source, was reported at Sanyo police station the following day, July 24, but the father, Mr Anthony Olayode, a Republic of Benin citizen living at Alapa community, did not allow his son to be held back in the police station and interrogated, saying that he would be with him at home and brought to the station whenever additional information was needed from him.
At a point, the father, who had become so worried about his missing daughter, reportedly consulted a diviner from his home country and was told that the matter involved someone sharing the same blood with the missing girl.
This, according to the father, prompted him to put an object on the floor and asked his son to stand on it. Trembling, the son was said to have confessed that the abductors asked him to strangulate his sister until she died before returning him to the spot where he was initially abducted.
"They pointed a gun at my head and asked me to strangulate my sister. After it was done, they said we should all hide in an uncompleted building. We were there till night before leaving for the spot where they dropped me," Bidemi related to his father. He said that he was warned not to disclose any information to anyone or else he would die.
The father said: "I assured him that he would not die, but he did not tell me the spot where she was killed." It was learnt that Bidemi refused to mention the four people that he said picked him and his sister.
His mother, Mrs Oluwafemi Olayode, in an interview, said: "I was not at home on that Sunday. I went to the church. There was heavy rain and I also wanted to go to the market. I told the children to cook and eat. When I returned home at about 6:30pm, I was told they had yet to return since they left to get firewood.
"We started combing the bushes around us but couldn't find them. At about 11pm, Bidemi came back home. I was happy seeing him and asked of his sister. He told me she would come home; that she was with the four people who abducted the two of them. Since then, we did not see Seyi until her decomposing remains were found in Olodo bush.
According to the distraught mother, "at that time, I was going to churches to get revelation on where my daughter was. I asked Bidemi and he assured me that she would return. Bidemi later told us that he was given something to drink and warned not to reveal what they were going to do to anyone or else they would trail and kill him. He didn't reveal their identities, he said that one of them had dreadlocks. He said when he was told to strangle his sister, he spoke in Cotonou's language that she should pretend as if she was dead. But the abductors, after shaking his sister's body, put a gun in his ear, asking him in anger why he pretended to have killed her.
"When he was taken to Amotekun, he told them that the abductors raped his sister in his presence and afterwards told him to do same which he rejected because of filial relationship. It was after that he said a gun was pointed at him as they ordered him to strangle his sister."
The mother said she was still amazed about the happening because he had never brought a friend to our house. "I've never seen him with any friend," she stated.
The revelation that made Mr Olayode to take his son to Amotekun office in Oluyole where he was detained to get words out of him also got him confessing to belonging to a cult and being a hemp smoker.
Meanwhile, the family started searching for the teenager's body in the bushes around adjoining villages. One of the family members who went for the search with others on Tuesday, August 1, said: "We found an unoccupied building and passed by it. On getting to a spot in the bush at Olodo axis, we noticed sticks put across a pathway as if it had not been in use for a long time. The sticks were removed and we went through the pathway. Shortly after, we saw buzzing flies which made us to suspect that something must have attracted the flies. We moved on and perceived very foul odour. We went nearer and noticed leaves on a mound.
"We left the spot because of the fear that the perpetrators might be lurking somewhere. We asked one of us with a motorcycle to go back and bring the father. When he got to the spot, the father removed the leaves covering the mound and saw that the decomposing body was his daughter's. We noticed that one of her breasts had been cut off and hair scraped clean from a side of her head. Her hands were tied behind her and maggots covered the decomposing body."
Some family members also said that they were suspecting that probably, Bidemi, forcefully had sexual interaction with his sister but didn't want to be reported to the family, hence his decision to strangulate her.
On Wednesday, it was learnt that the police from Sanyo Division, led by the Divisional Police Officer; Oluyole Security Surveillance Team (OSST), led by its commandant, Olusegun Idowu; and vigilante group members were also at site where the body of the deceased was.
From Amotekun's Oluyole office, Nigerian Tribune learnt that the suspected teenager was transferred to the head office at Moniya, from where the case and the suspect were handed over to the Monitoring Unit of the state police command to carry out in-depth investigation to unravel the mystery behind the murder of the teenager.