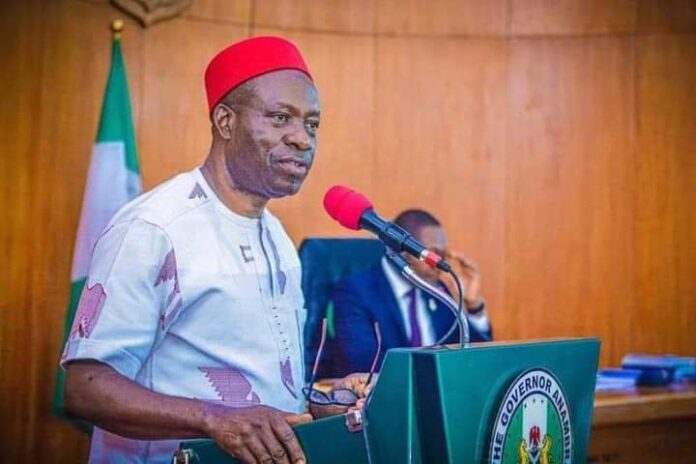 Soludo's Taskforce Arrests Woman For Not Putting On Bra In Anambra State
A woman has taken to Facebook to narrate how a young lady was held hostage at Upper-Iweka area of Anambra State by some group of men claiming to be Anambra task force for not putting on bra.
According to the Facebooker, the lady after her arrest was interrogated by the stern looking task force team for indecent dressing.
While venting her anger over the humiliation of the victim, the woman said nobody made an attempt to question the so called task force team so as to know the offence the lady committed.
The eyewitness however, said that after the long face-off, the victim was instructed to pay the sum of N5000 to bail herself, which she did before she was allowed to go by the men.