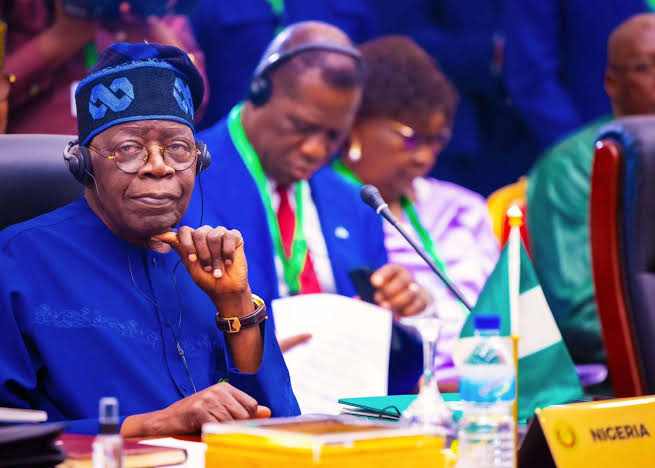 Tinubu To Niger Junta: 9 Months Is Enough To Transit To Civil Rule
Nigerian President Bola Tinubu, also head of the West Africa bloc ECOWAS, on Thursday suggested a nine-month transition back to democracy for Niger's new regime as Nigeria had done in the 1990s following military rule.
The Economic Community of West African States has imposed sanctions on Niger after troops ousted President Mohamed Bazoum on July 26 and the bloc is threatening military intervention if talks fail to restore civilian rule.
Niger's military have dug in, saying they want a three-year transition period to restore constitutional order and have ordered police to expel France's envoy as tensions build with Niger's former colonial ruler.
Tinubu said Nigeria returned to civilian rule in 1999 after a nine-month transition period instituted by former military head of state, General Abdulsalami Abubakar, who has also headed delegations to meet the Niger rulers.
"The president sees no reason why such can not be replicated in Niger, if Niger's military authorities are sincere," the statement said.
But Tinubu's statement said there would be no relief from sanctions imposed by ECOWAS until the regime made "positive adjustments".