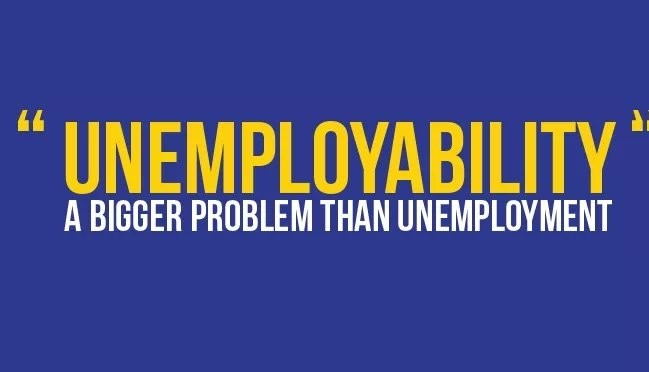 Why some people are not employed
By Odewale Adesoye (Green Man)
I was asked to recruit a suitable candidate for a vacant position in my organization with an attractive salary. The position is more of a team leader so it requires lot of experiences and optimal professionalism.
I created Indeed Employer's Account for my organization where I posted the job vacancy. To my optimum surprise about 590 candidates applied for the job already.
Be reminded that the vacant position is just for one person. I was confused and disturbed simultaneously. I was disturbed because of the high rate of unemployment in the country and I was confused because of the unexpected numbers of candidates that applied for the vacant position.
Listed below are some of my conclusions why some people are unemployable.
1. Many don't have good Resumes:
About 300 candidates who applied for the jobs do not have a good resume that really define them. I also realized that many copied their resumes online or someone edited it on their behalf.
2. Some candidates lack good character:
After checking those with good resumes, I decided to contact them via phone call and I was disappointed with the way some of them responded to the phone call especially ladies. Some were asking me how I got their contacts. Some were so rude at the beginning of the conversation. Some didn't pick up nor return the call. Some couldn't respond to simple "good morning Miss. …, how are you today?" It was so pathetic.
3. Some didn't recall that they applied for the job:
When I asked some candidates who responded very well via phone call if they really apply for the said vacancy, some of them didn't even remember. They had to use "scope" for me which I caught them red handed.
4. Some didn't remember what they wrote on their resumes:
I asked some of the candidates to tell me some of their work experiences with date as written on their resumes but some were saying different things entirely. Some said things not written in their resumes while some couldn't say them correctly with date.
5. Some Candidates were nervous:
I gathered that some candidates do have reasonable things to say but they were so nervous that they started saying something else.
In conclusion, dear candidates, kindly work on your resumes and build your character. Even if you secure a job with your good resume, good character is one of the crucial things that will keep you in the job. In fact, many secured good jobs with good character without submitting their resumes.
Best regards from Mr. Odewale Adesoye (A. K. A. Green Man)