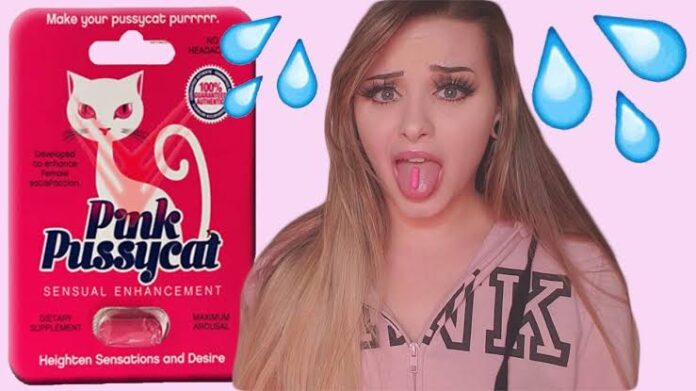 Expert warns against the use of pink pussy pills, others for $3xual enhancement
FCG reports that the Food and administration in the United States has warned consumers of the presence of undeclared ingredients in Pink Pussy Cat Pills, a dietary supplement that claims to enhance $3xual ar0usal and improved 0rgasm in women.
FCG gathered that the Food and Drug Administration advised consumers not to purchase or use the product promoted and sold for sexual enhancement on various websites, and in some retail stores.
FDA laboratory analysis confirmed that Pink Pussycat pills contains sildenafil, the active ingredient in the FDA Approved prescription drug Viagra, used to treat erectile dysfunction in men.
FDA's approval of Viagra is restricted to use under the supervision of a licensed health care professional. This undeclared ingredient may interact with nitrates found in some prescription drugs, such as nitroglycerin, and may lower blood pressure to dangerous levels. People with diabetes, high blood pressure, high cholesterol, or heart disease often take nitrates.
It could be recalled that NAFDAC also issued a recall alert in May for the pink pill. In its own statement the agency also advised consumers to stop the purchase and use of product. According to the NAFDAC:
"Members of the public in possession of the implicated products are implored to stop the sale or use and handover products to the nearest NAFDAC office.
Patients should contact their physician or healthcare provider if they have experienced any problems that may be related to using any of the implicated product.
According to Medssafety.com, NAFDAC encourages healthcare professionals, consumers and patients to report adverse events related to the use of the products to the nearest NAFDAC office, NAFDAC PRASCOR (20543 TOLLS FREE from all networks) or via pharmacovigilance@nafdac.gov.ng, E- reporting platforms available on the NAFDAC website or via the Med- safety application available for download on android and IOS stores"
Nigeria is a known dumping ground for all manner of unregulated products and most notification to inform the public of harmful products marketed as dietary supplements or conventional foods with hidden drug ingredients and chemicals are often ignored by consumers until it has cause irreversible damage.
Products like the pink pill are typically promoted for sexual enhancement, weight loss, or body building and are often represented as being "all natural.
Regulatory agencies are stretched and unable to test and identify all products marketed as dietary supplements that have potentially harmful hidden ingredients. Consumers should exercise caution before purchasing any product in the above categories.