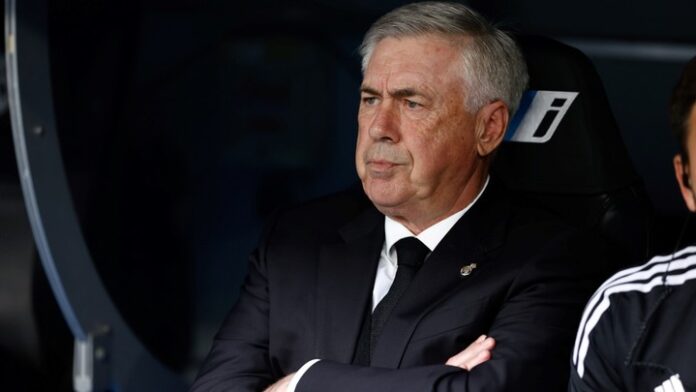 Lula criticizes Ancelotti's appointment as the new Brazil coach
FCG reports that Brazilian President Luiz Inacio Lula da Silva criticised the appointment of Carlo Ancelotti as the new Brazil football coach, claiming he would be better off sorting out the Italian national team's problems.
FCG gathered that Italian Ancelotti, who has won the Champions League a record four times as a coach, will take charge prior to the Copa America in the United States next June after honouring the final year of his contract with Real Madrid.
"I admire Ancelotti, but he has never been Italy's national coach," Lula told TV station SBT on Thursday.
"Why does he not resolve Italy's problem, who did not qualify for the 2022 World Cup?" added the 77-year-old.
In the interim, Fluminense coach Fernando Diniz will be in charge of Brazil for their opening 2026 World Cup qualifiers.
"I am a fan of Diniz," said Lula. "He has the personality, the creativity and it is he who commands the dressing room."
The Brazilian Football Confederation (CBF) has opted for 64-year-old Ancelotti believing one of the most successful coaches in European football history will deliver them their sixth World Cup trophy but first since 2002.
The desire is even greater after bitter rivals Argentina won in Qatar last December.
Brazil were knocked out in the quarterfinals and coach Tite stepped down.
"It is very easy to coach a club in Europe with 11 international players in the team," said Lula.
"What is difficult is to come here and to coach Corinthians (who are in danger of relegation from the top league).
"I would like to see if Ancelotti did a good job with Corinthians."
Lula is pessimistic that no matter who the coach is they will have a tough time in the World Cup qualifiers with the present generation of Brazil players.
"The problem is not Diniz, the problem is we do not possess today the level of players we had in previous eras," said Lula.
Ancelotti will be the fourth non-Brazilian to coach Brazil. The last was Argentine Filpo Nunez who was in charge for one game in 1965.