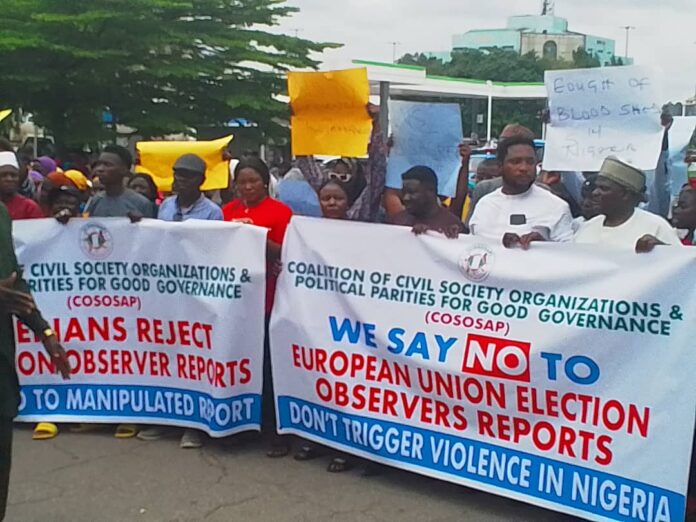 Pro-Tinubu Protesters Storm EU Secretariat
FCG reports that protesters under the aegis of Coalition of Civil Society Organisation and Political Parties for Good Governance on Thursday stormed the national secretariat of the European Union in Abuja to demonstrate against its report on the 2023 presidential election.
FCG gathered that the demonstrators, numbering over a hundred, marched from National Hospital to the EU office displaying several banners that read, 'Nigerians reject EU election observer report', 'Don't trigger violence in Nigeria' and 'We say No to manipulated report.'
While chanting the popular 'On your mandate' campaign anthem of President Bola Tinubu, the group demanded to see the European Union Ambassador to Nigeria, Ms Samuela Isopi and Deputy Head of the EU to Nigeria, Alexandre Borges-Gomes.
The presence of the protesters consequently attracted a heavy retinue of armed security operatives who barricaded the perimeter, FCG learnt.