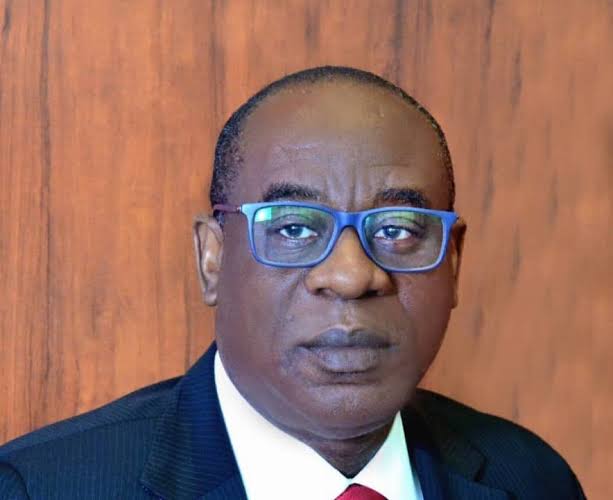 We will call out names of banks engaged in illegal sales of dollars – CBN
FCGs reports that the Acting Governor of the Central Bank of Nigeria (CBN), Folashodun Shonubi, announced on Thursday that the Nigerian Naira is significantly undervalued, according to economic modelling using purchasing power parity.
This was revealed during a lecture titled 'Diaspora Remittances and Nigeria Economic Development' held at the National Institute of Security Studies (NISS) in Abuja, FCGs gathered
"If you were to conduct an economic modeling of Nigeria using purchasing power parity, you would discover that the Naira is currently significantly undervalued," Shonubi stated.
He emphasized the need for stringent measures to control illegal remittances and direct them into appropriate channels to maximize economic growth.
Shonubi also said that a panel would be set up to conduct surprise visits to banks suspected of illegally selling dollars.
"We need to name and shame commercial banks involved in such malpractices," he said.
The acting governor further highlighted the challenges with the current remittance system, where the cost of sending money to sub-Saharan Africa from the diaspora stands at around 8-9% per $100, the highest in the world.
Interestingly, he explained, Nigeria received approximately $16.7 billion in remittances, but the bulk of this money remains outside the formal market.
"We are striving to encourage individuals to bring money into the formal sector instead of relying on informal channels, as it has become challenging to manage," Shonubi added.
Despite efforts to incentivize individuals to engage in formal market transactions by offering a rebate of N5, this approach has proven ineffective in the open market setup, leading to the discontinuation of the N5 rebate.
However, Shonubi acknowledged the importance of incentives to attract individuals to the formal market.
Additionally, Shonubi announced a change in terminology, stating, "We will rename the foreign exchange market, known as the I & E market, to the Nigerian Foreign Exchange market, as it is the sole market we acknowledge."
The Commandant of the National Institute of Security Studies, Ayodele Adeleke, reiterated the importance of the lecture series in broadening the understanding of security issues in the country.
He noted that the series was part of strategies embedded in the modus of the 10 months Course to promote and provide a focal point for the program.
Adeleke added, "As economies have become more interconnected, diaspora communities play pivotal roles in developing the economies of their own countries, thereby contributing to their economic growth."